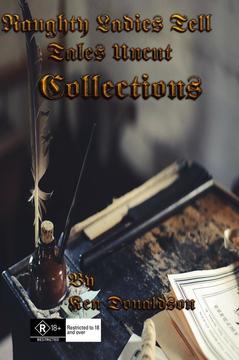 ​Naughty Ladies Tell Tales Uncut Collections
Authored by Ken Donaldson
Edition: 1

Take a set of ladies, add some naughtiness
Ever wondered what would happen if
Women ever decided to tell their,
Inter most secrets?
Thankfully you need wonder no more as
this timeless classic presents eight written
records for you from some very special
ladies' tales in one collection.

This novella is shelf size 6" x 9" with all the first series ladies wholesale valued packed full colour edition.